Video Workouts
Follow along with live classes or access on-demand videos of previous classes!
How it works
We know how much you love our indoor cycling, hip-hop barre, cardio boxing, and many other workouts, and are so happy to give people the opportunity to Vibe worldwide. These video workouts are both on and off the cycle, so you can stay in shape in the comfort of your own home, in your office, or in your hotel room. You can join us for LIVE workouts; filmed in our flagship, Midtown, Atlanta fitness studio. You can also view archived workouts, at your leisure, in our on-demand video library. Vibe Ride's proprietary training program, approved by NASM and AFAA, is also available for online viewing. Please contact us if you are interested in your certification.
Some workouts are complimentary and others will require a small rental fee. You will be prompted to pay, if necessary, and set up an account. If you have any questions, please email info@jgl.ecb.myftpupload.com. Click below and see #HowWeVibe!
Live workouts coming soon…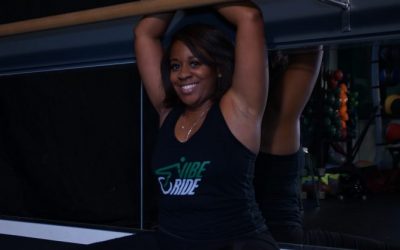 Check out Shaina's method of shaping your lower body, sculpting your abs and creating long, lean muscles in her barre, booty and beats class! No barre? No problem! You can use a chair or desk! FAQs Press Careers Community Terms and Conditions Get Directions Vibe Ride...